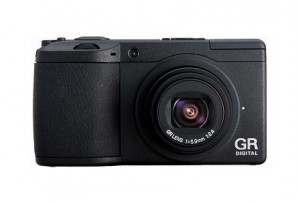 If you are reading this I expect you know all about this marvel, but if not, a quick history.
Long ago when dinosaurs ruled the earth, ancient caveman wore bearskins and carried cameras that used actual strips of film. One of the finest of such cameras was the Leica M, considered initially to be hopelessly small and using far too small a film negative at 35mm. History shows that in actual fact these attributes, in the right hands, were beneficial. A significant amount of human history was documented with small, portable cameras.
Roll forward a few years and one of the last, and greatest, small film cameras was the Ricoh GR ( with 28mm lens ) and GR21 ( with 21mm lens ). If you can find one of the latter in good condition it will cost you upwards of $1000. The lens was good enough that Ricoh released it by itself for Leica cameras, originally costing about 110,000 yen / $1100.
Then the world decided it had had enough of poking film leaders into winders and waiting for results. The dinosaurs died and digital cameras became the choice of the liberated caveman. Manufacturers developed the technology at a pace. Most adhering to the formula :
( features + zoom length + ISO + megapixels + advertising ) / price = SALES
Two manufacturers didn't.
One was Leica, luckily for whom price has the opposite effect on their sales.
The other was Ricoh.
Ricoh took the 28mm lens from that legendary film GR and made a pocketable digital camera. No optical zoom. No "smile" mode. No "pets" setting. Just that famous prime lens, a small compact camera body, a small ( though considered large for a "compact camera" ) sensor, and the magic ingredient. The magic ingredient, missing from everyone elses compact camera recipe, was "photographer focus". Ricoh created a camera that was entirely focussed on giving the photographer, rather than say, the salesman in the shop, everything he or she might need in order for the camera to get out of the way of making pictures.
So … of course it included full control over aperture and shutter. Not from accessing menus, but via a control wheel on the front and another control shuttle on the rear. Just like professional-level DSLRs. Unlike every other pocketable camera. It can shoot RAW files. So you can dial in the white balance, sharpening and colour saturation later, to your preference. It also added the ability to have the camera shoot one exposure, and save a RAW, a colour ( you choose your colour settings ), and a Black & White ( you choose your BW settings ) picture. All at once.
It had full exposure bracketing, plus white-balance balance bracketing, even colour and black/white bracketing. Minimizing the chance of missing a perfect shot. The built-in flash power was reducible in steps to 1/64 output, to avoid that classic small-camera bright white faces look. You could switch off the AF assist light for stealth. You could also switch off the rear screen but have it display settings ( and only settings ) when you change them, again for stealth. You could even stop the "power" light from illuminating. That's right, for stealth. It had a digital level that worked both horizontally and vertically, with an optional sound when aligned. You could use the Li-Ion rechargeable battery ( included ) or normal AAA batteries ( no adapter needed, just pop them in ) in emergency.
All these settings were accessible by a one-push quick menu. Of course, you got to decide which settings are accessible in the quick menu, and you also got two "My Settings" memory banks to store your most used setups, accessible directly from the mode dial.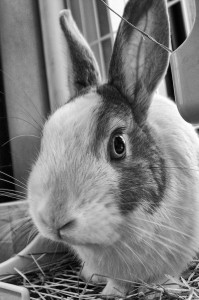 That's photographer focus. There is no other compact camera like it.
Ricoh also added a snap-focus mode, harking back to the great days of reportage and street photography. With a 28mm lens and small sensor, selecting an aperture of say f8 and using snap focus, gives everything from about 4 feet to infinity in focus. The advantage ? When you press the button, the shot is taken instantly – and silently. It doesn't matter how fast AF systems become. Nothing is as fast as "not needing to refocus at all". Combined with the stealthy nature of the camera itself – look at it, just a black box ! – and stealthy features, it was a perfect camera for unobtrusively capturing images.
There is little point having a big-sensor, big lens, noisy shutter thing if it sits at home or you, or your subject, are embarrassed when it's in use. The GRD really does fit in a normal jeans pocket. There is no lens cap to take on and off. It is ready to go when you are.
So there you are. The original digital Ricoh GR was 8MP and then followed up by this one, version II, with a new 10MP sensor, better internal processing, and the same legendary lens. There are later models with the same sensor, but a modified lens and slightly larger rear LCD. The pictures from any, and the operational joy, are the same with any of these.
My rabbit agrees.